Original Mr. Li B111 B106 2-in-1 Decoder & Pick for GM Z Keyway (Warded)
$35.00
Original Mr. Li B111 B106 2-in-1 Decoder & Pick works with GM Z Keyway (Warded).
In stock
Description
Original Mr. Li B111 B106 2-in-1 Decoder & Pick works with GM Z Keyway (Warded).
Revolutionary Design
Pick and Decode GM Z Keyway (Warded)
Twin Lifter
GM Z keyways, 10 Cut
Suitable for: Door and Boot locks
Warded or non-warded lock?
If you insert MZ31/X249 key into the GM Z Keyway, and if it goes in then it's a Non-Warded Keyway.
If MZ31/X249 key does not go in the hole, the lock is Warded.
List of makes and models (for guidance only)
BUICK
Enclave & Lucerne
CADILLAC
CTS, DTS, Escalade, SRX, STS & XLR
CHEVROLET USA
Avalanche, Cobalt, Equinox, Express, HHR, Impala, Malibu, Montecarlo, Silverado, Suburban, Tahoe, Trailblazer & Traverse
GMC (GM)
Acadia, Denali, Envoy, Savana, Sierra & Yukon
HUMMER
H2 & H2 SUT
PONTIAC
G5, G6, Pursuit, Solstice & Torrent
SATURN (GM)
Aura, Outlook & Sky
SUZUKI
XL-7
Warded or Non-warded?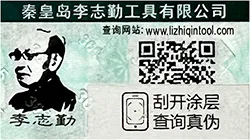 Mr. Li Tools are a series of tools invented by Mr. Li, a master locksmith and tool inventor from Hebei Province of China, in the early 2000s. Mr. Li Tools are designed to save time when opening locked cars or making replacement keys. They are inserted into a vehicle lock and used to pick the lock to a position where it traps the wafers. The wafer depth can then be read to determine the cuts for a new key.
Mr. Li Tools are the Lishi Tools Chinese Edition, compared with Original Lishi Tools for exportation, Mr. Li Tools are supplied by Mr. Li's own distribution channel, through his own distributors from both China and abroad. Mr. Li Tools come with a green verification label attached at back of each tool, please Look for Mr. Li face logo, as well as the green label, and get verified on Mr. Li's official website. Thank you!